On December 6th 2018 we received the great news that the first Generet Award has gone to Professor Miikka Vikkula for his research to find the genetic causes of vascular anomalies.
The Generet Award is provided for by the Generet Fund, managed by the King Baudouin Foundation, aiming to support rare disease research. The award is worth 500,000 euros to a top researcher in Belgium involved in research focusing on either a specific rare disease or aimed at seeking to understand the causes of various rare conditions. The Generet Award is Belgium's leading biomedical research prize.
Professor Miikka Vikkula works with a team of top geneticists at the Human Molecular Genetics Laboratory at the de Duve Institute, the multidisciplinary biomedical research centre of the Faculty of Medicine at Université catholique de Louvain (UCLouvain). The award recognises over 20 years of work and success in finding the genetic mutations that causes some vascular anomalies, such as venous or lymphatic malformations.
Professor Vikkula's candidacy to the award was selected from a list of 28 candidates which were evaluated by an international jury established by the Fund for Scientific Research (FNRS - Fond National pour la Recherche Scientifique) in collaboration with FWO (Research Foundation - Flanders). The award was delivered on December 6th 2018 by HRH Princess Astrid of Belgium and Belgian Federal Minister of Public Health Dr. Maggie de Block.
The award will help continue research in order to find other mutations that may be the cause of other vascular anomalies. Once a mutation is identified, Professor Vikkula's team can model the disease and experiment existing and/or new drugs in laboratory mice in order to proof efficacy before entering human clinical trials. This is the only hope for many patients affected by these rare and highly invalidating diseases.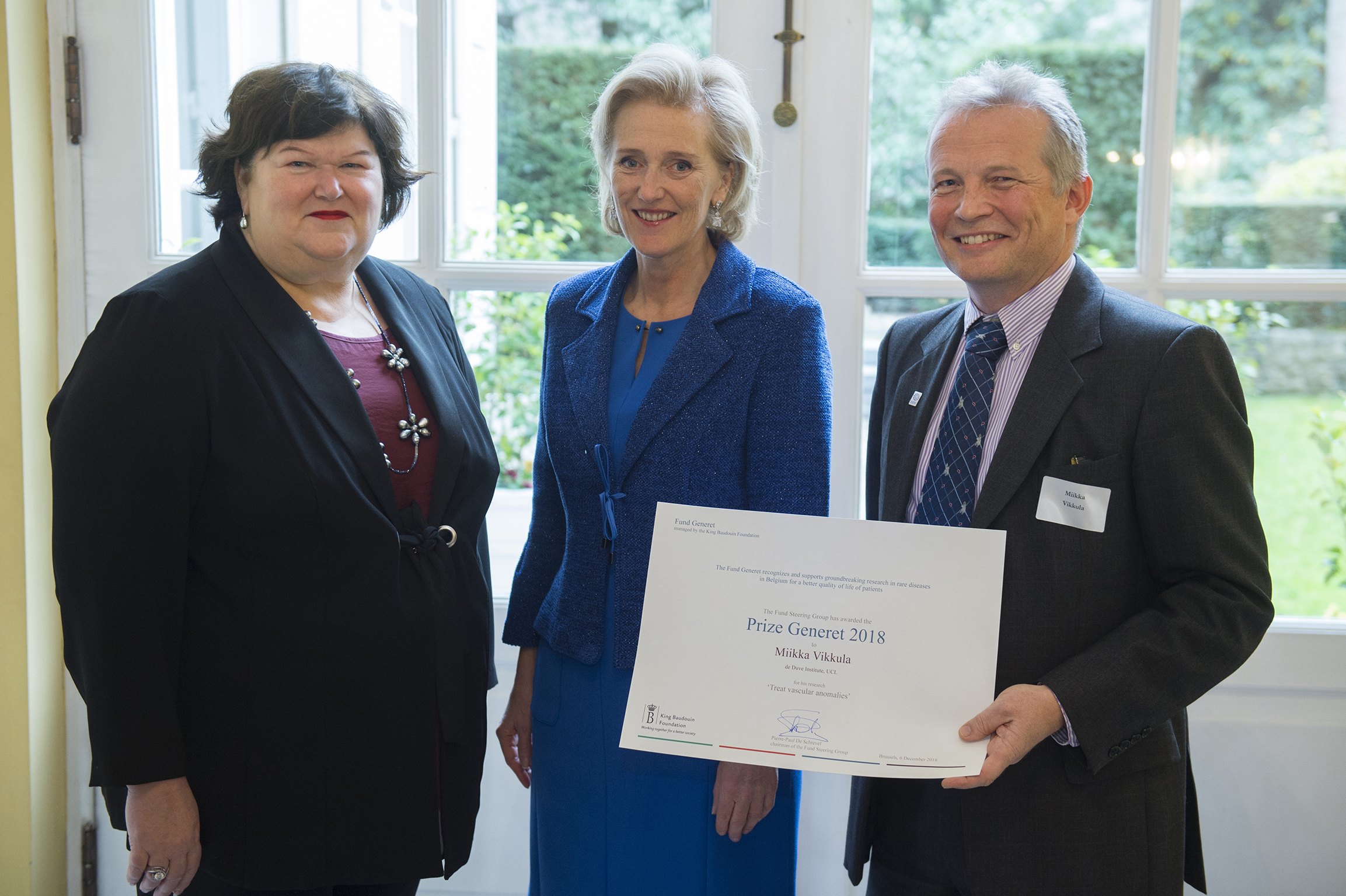 Photo credit: Emmanuel Crooÿ,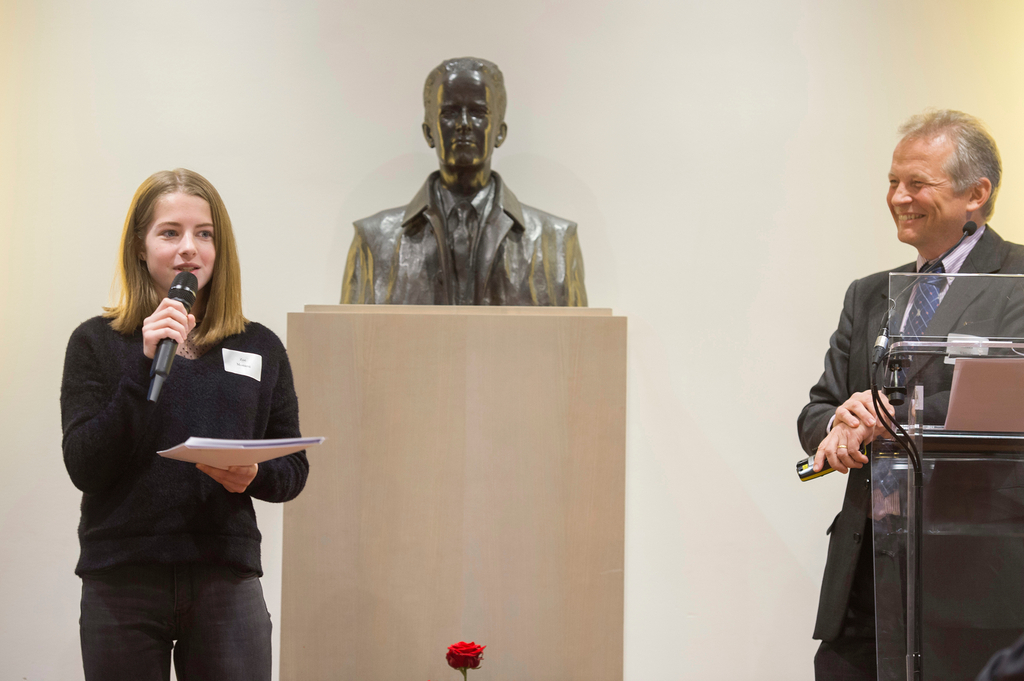 This is really good news for vascular anomaly patients and all members of VASCAPA. We sincerely thank Professor Vikkula and his team and congratulate them on a very well received recognition!
Zoe, affected by a Lymphatic Malformation, shares at the award ceremony her positive experience thanks to the treatment made possible by Professor' Vikkula's research.
(Photo credit: Emmanuel Crooÿ, )